A carport is a smart investment that brings you daily joy. A carport extends the lifespan of your car. In the summer, your car stays pleasantly cool, in the fall, you get into a dry car, and in the winter, there's no need to defrost the windshield. Under a carport, you can also store bicycles or other items. A GardenDreams carport is multifunctional.
Legend Edition Carport
With Polycarbonate and Glass
A real eye-catcher
Known as a terrace canopy
With all the benefits of the Legend Edition canopy
Protects your car from rain, leaves, and snow all year round
A freestanding canopy as a carport?
Freestanding structures are used to create canopies away from house walls.
Flat roof
With sandwich panels
Shelter for your car, boat, or caravan
Provides the necessary comfort
Made of high-quality aluminum
Easy to assemble
Universal design
Your Carport with LED spots?
Carports can be equipped with our LED sets.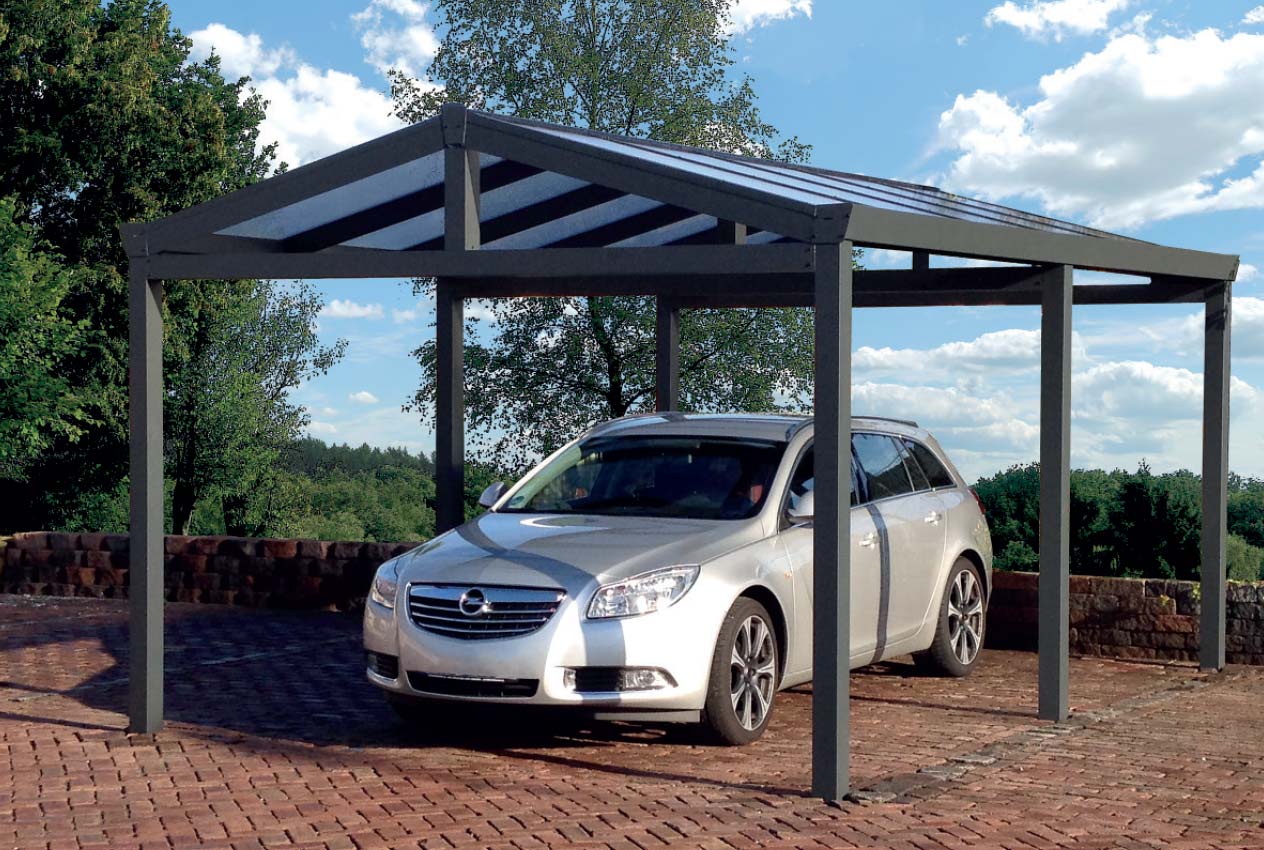 Saddled roof
With polycarbonate
The ideal way to protect your car
Protects against frost, snow, and falling leaves
Shields against UV radiation
A Saddled roof carport as a veranda?
The Saddled roof carport is often used as a free-standing veranda
We are always at your disposal and provide you with expert and personal advice.