A GARDENDREAMS veranda consists of an intelligent system that can be fully customized to your individual preferences and local conditions.
GARDENDREAMS verandas are fully prepared for a wide range of expansion options that can significantly enhance your comfort. Whether it's wind or sun protection, heating elements, lighting, or a sliding roof - we offer a variety of extras and options. The possibilities are virtually endless.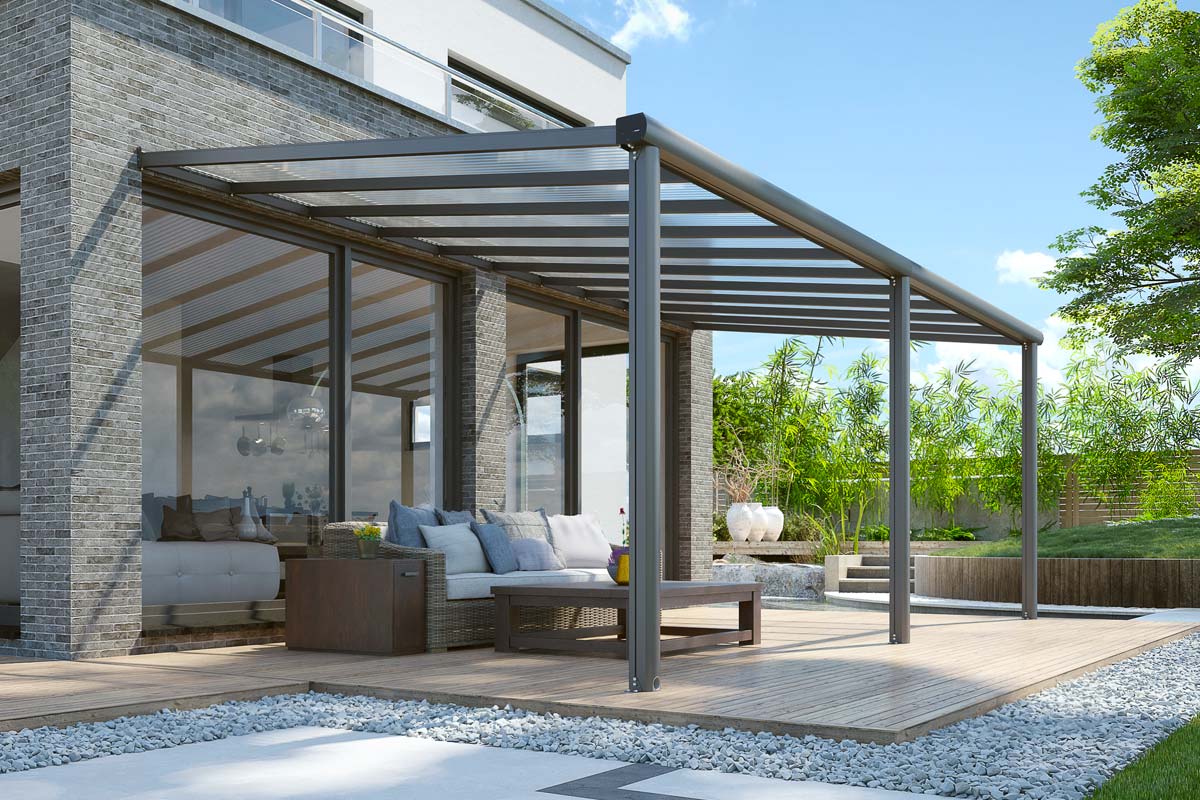 Compact Edition
DIY canopy
Aluminum profiles
Polycarbonate roof sheets
Mounting kit
Clear assembly instructions
Compact and Handy Kit
The Compact Edition is delivered as a compact kit that you can assemble yourself.
Easy Edition
With Polycarbonate and Glass
Base model in our range
Made of high-quality German aluminum
Equipped with delicate posts
Rainwater can be easily drained.
Polycarbonate sheets or glass
An Easy Edition with side panels?
With the optional side panels, you provide additional protection against wind and weather.
Legend Edition
With Polycarbonate and Glass
A luxurious canopy
A strong and robust system
Suitable for many extensions
A polycarbonate or glass roof
Opening and closing the roof?
With a sliding roof, you can enjoy fresh air or stay dry in the rain.
Expert Edition
With Polycarbonate and Glass
Legend Edition with specially designed GIGA gutter
Enjoy an unobstructed view
Flexible space arrangement
Easily expandable
Always an unobstructed view?
With glass sliding walls, you can enjoy an unobstructed view even when the canopy is closed on the sides.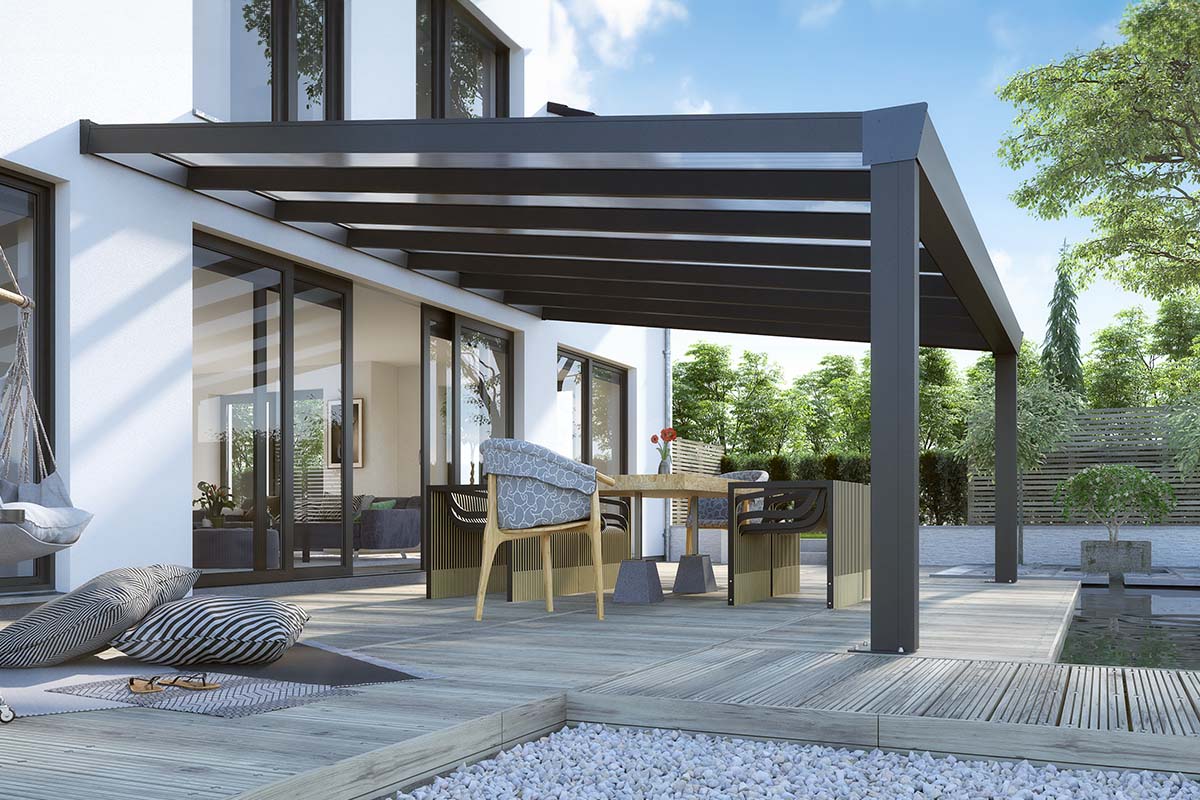 Superior Edition
With Polycarbonate and Glass
The cream of the crop of canopies
Gigantic load-bearing capacity
Maximum natural light
Polycarbonate or glass covering
Pleasant temperature at all times?
With various sunshade solutions, you'll always sit comfortably and glare-free.
Flatroof Edition
With Glass
Stylish canopy
Sleek appearance of the flat roof
Standardly supplied with modern edge profiles
If you don't want a standard slope
Opaque roofing?
Instead of glass, we also offer sandwich panels as roofing for the Flatroof Edition.
Climatic Edition
With a louvered roof
The perfect canopy for the summer
Enjoy the sun or relax in the shade
Open or close with the push of a button
Delivered in the three most common colors
Combine extensions?
With our individual solutions, you can customize products the way you want!
We are always at your disposal and provide you with expert and personal advice.