Climatic Edition
The perfect canopy for the summer!
The Climatic by GardenDreams is the perfect veranda for the summer! Thanks to the louvered roof, you can decide for yourself whether you want to enjoy the sun or prefer to sit in the shade. Simply open or close the roof with the included remote control, according to your needs.
Standard 5cm flat gutter
Enjoy an unobstructed view
Arrange space more flexibly
Easy to expand
Glass roof
Integrated

LED strips
Climatic Edition
This canopy is delivered in the three most common colors, allowing it to visually blend into almost any building situation. The louvers in the roof construction are available in two colors: white or gray. These light colors give a fresh and modern appearance.
Aluminum profiles
Louvered roof construction
Attached to your house or Free-standing construction
Compile
| | Version A | Version B | Version C | Version D |
| --- | --- | --- | --- | --- |
| Montage | At one wall | At one walls | Between two walls | Freestanding |
| Amount of uprights | 4 | 4 | 4 | 4 |
| Gutter cap | Standard | Standard | Standard | Standard |
| 22 cm gutter cap | Optional | Optional | Optional | Optional |
| LED stripes* | Optional | Optional | Optional | Optional |
Standard flat 5 cm gutter cap
Round 22 cm gutter cap
Flat 22 cm gutter cap
Integated LED stripes
RAL 7016
Black
Gray
Upgrades for Your Terrace Canopy!
In order to fully enjoy your garden throughout the year, you can choose the appropriate additions for your terrace canopy from our range of extras. At GARDENDREAMS, you get everything from a single source, perfectly tailored to your home.
Projects We Are Proud Of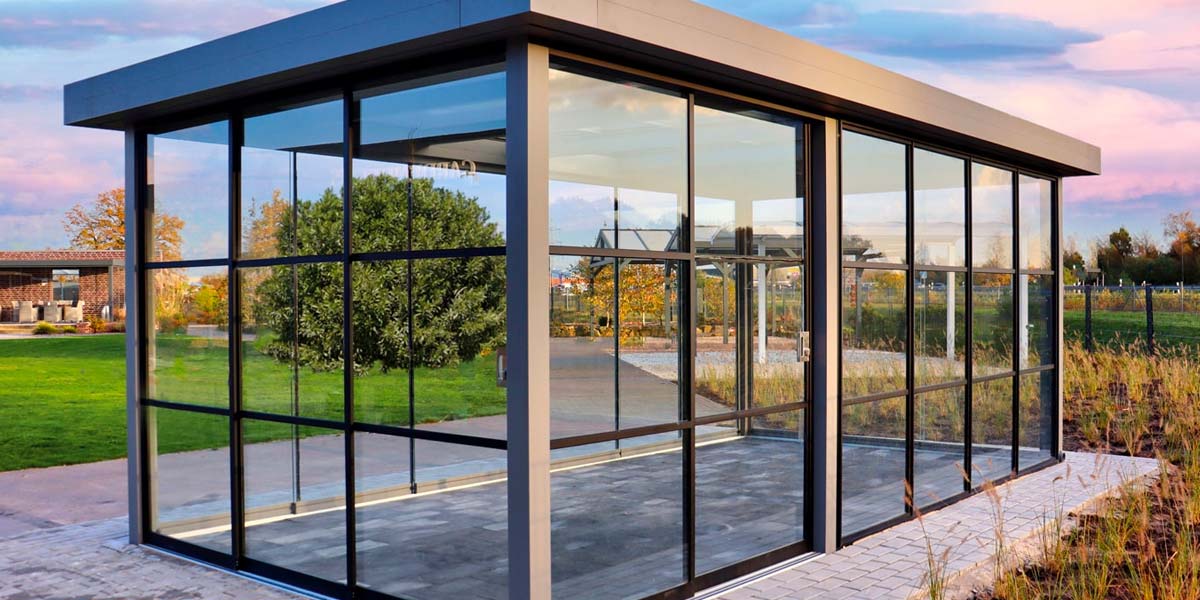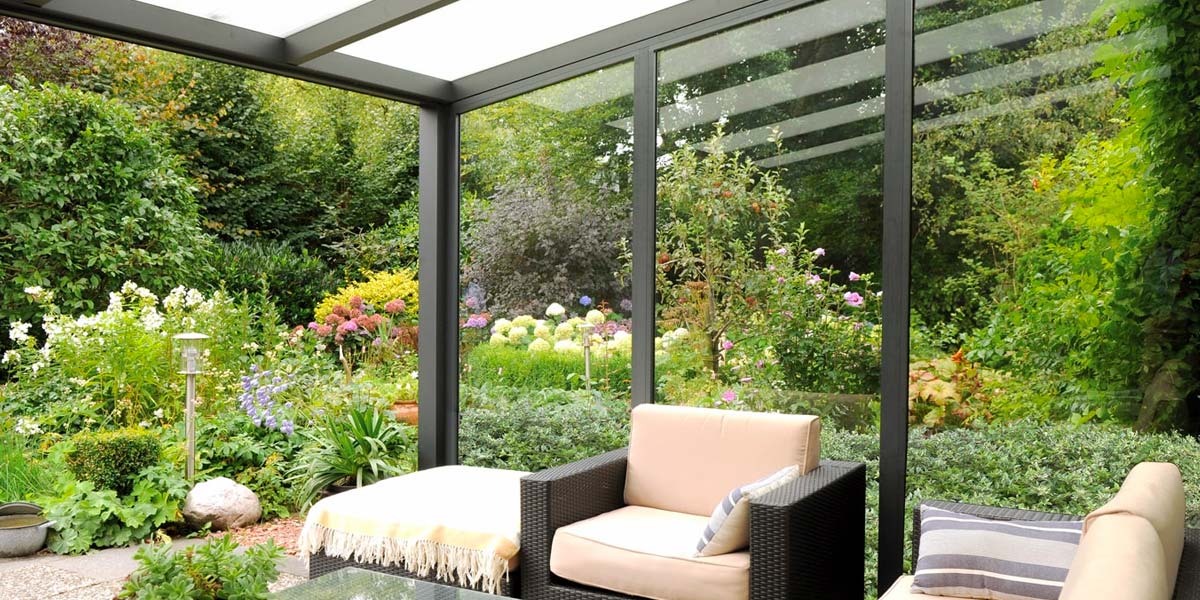 Glass wall systems
Various realized glass wall systems
Frequently asked questions
Discover answers to frequently asked questions on various topics here. We have gathered the most common questions and provided clear and informative answers to assist you with your inquiries and any uncertainties. If your specific question is not addressed, please do not hesitate to contact us for further assistance.
What is a Gardendreams canopy?
At Gardendreams, you don't just get a canopy; you receive a well-thought-out system that excels in both functionality and attractive design. Each of our canopies smoothly adapts to your personal preferences and the specifics of your location. But that's not all: our models are ready for various add-ons that make the outdoor experience even more comfortable – from sun and wind protection to atmospheric lighting and warming heaters, as well as practical sliding roofs. With Gardendreams, you get more than just protection: you get countless opportunities for customized design.
Can I expand or customize the Gardendreams canopy?
Yes, our canopies are fully designed for numerous expansion options. Whether you need wind or sun protection, heaters, lighting, or a sliding roof – we have a variety of extras and offers to maximize your comfort.
How much does a Gardendreams canopy cost?
Every dream of a canopy is unique, just like the price. Depending on the size, chosen material, and your personal preferences, this can vary. It's best to request a non-binding quote directly from us. That way, we can determine together what suits you best and what it will cost.
How long does the delivery of my Gardendreams canopy take?
Gardendreams is known for fast delivery. Therefore, you won't have to wait long for your dream canopy to become a reality.
We are always at your disposal and provide you with expert and personal advice.