Sattled roof
A timeless eye-catcher that fits perfectly with most houses
A carport is the ideal way to protect your car against the elements all year round. This way your car is protected against rain, snow, frost, falling leaves and falling branches in autumn and winter. In the summer and early years against extreme weather conditions such as hail or UV radiation. A saddled roof carport can also be the perfect choice for you. Whether it fits perfectly with the style of your home or because you have fallen for the design; We encourage your choice.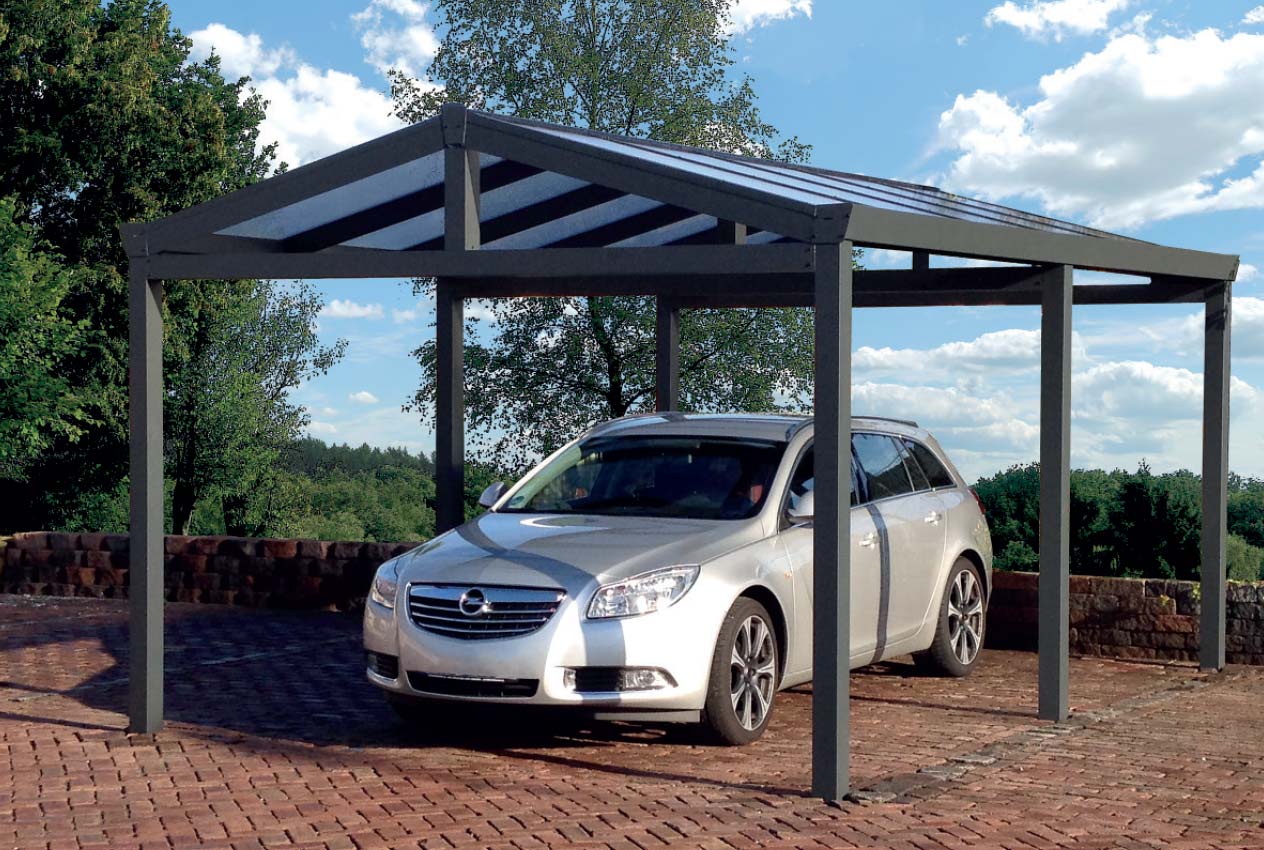 Sattled roof
With Polycarbonate
The ideal way to protect your car
Protects against frost, snow, and falling leaves
Protects against UV radiation
A gable roof carport as a canopy?
The gable roof carport is often used as a freestanding garden canopy.
Compile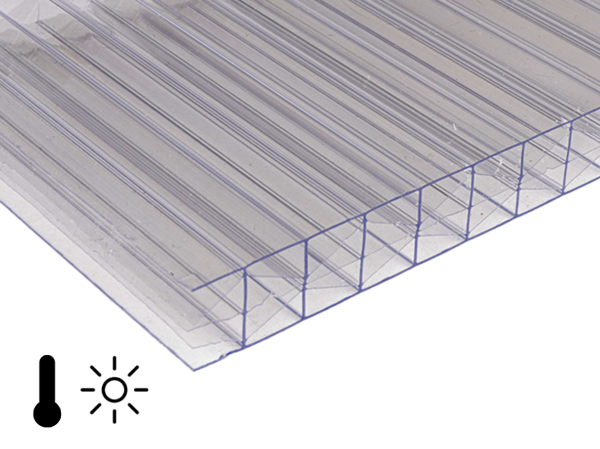 Polycarbonate
RAL 9016
RAL 7016
Black
Gray
Customize your product to your preferences:
| | Gable roof Carport |
| --- | --- |
| Polycarbonate roofing | x |
| Glas roofing | - |
| Heat resistant roofing | x |
| Sandwich Panels | - |
| Free-standing construction | x |
| Sliding roof construction | - |
| Aluminium walls | x |
| Gable | x |
| Side walls with polycarbonate | x |
| Front- and side walls with Glass | x |
| Sliding door | x |
| Glass sliding doors | x |
| Cloth blinds | x |
| Under-roof sun awning | x |
| Top-roof sun awning | x |
| Vertical sun awning | x |
| LED Lighting | x |
| Heaters | x |
Projects We Are Proud Of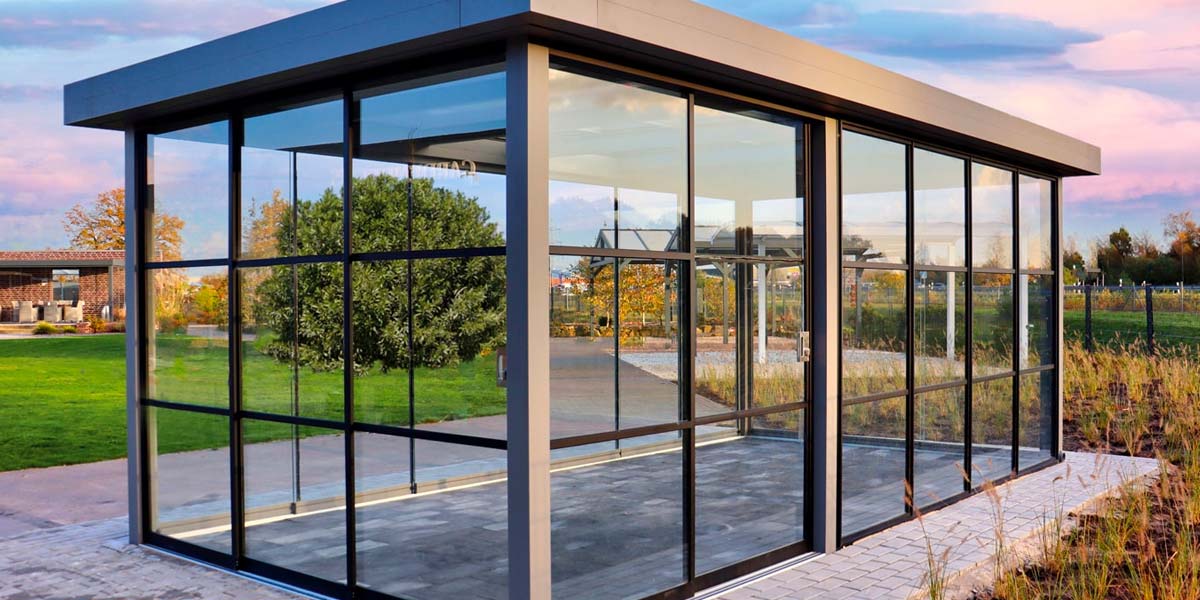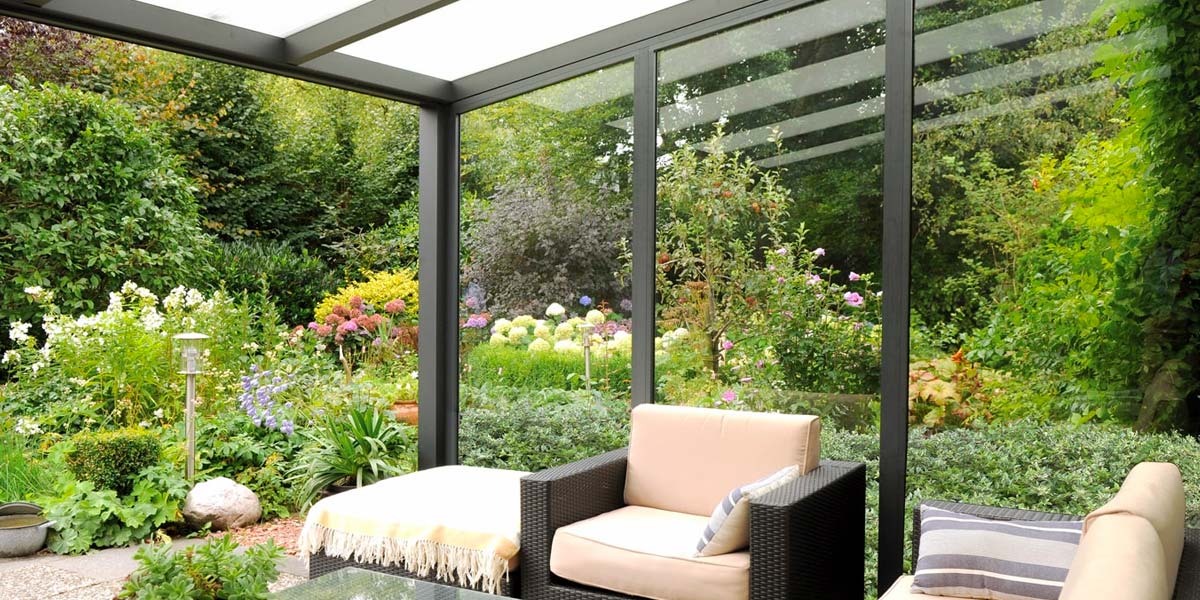 Glass wall systems
Various realized glass wall systems
Frequently asked questions
Discover answers to frequently asked questions on various topics here. We have gathered the most common questions and provided clear and informative answers to assist you with your inquiries and any uncertainties. If your specific question is not addressed, please do not hesitate to contact us for further assistance.
Was ist ein Carport von Gardendreams?
Ein Carport von Gardendreams ist eine hochwertige Überdachungslösung für Fahrzeuge, die optimalen Schutz vor Wettereinflüssen wie Regen, Schnee und Sonne bietet. Gardendreams legen großen Wert auf Qualität und Design, sodass Sie nicht nur eine funktionale, sondern auch eine ästhetisch ansprechende Überdachung für Ihr Fahrzeug erhalten. Dank der robusten Materialien und der sorgfältigen Verarbeitung sind Carports von Gardendreams langlebig und bieten Ihrem Fahrzeug über Jahre hinweg sicheren Schutz. Ob aus Holz, Aluminium oder anderen hochwertigen Materialien, bei Gardendreams finden Sie sicherlich den passenden Carport, der perfekt zu Ihrem Zuhause und Ihren Bedürfnissen passt.
What are the advantages of a Carport compared to a garage?
Carports are often more cost-effective than garages, offer good ventilation, and protect your vehicle from the elements while remaining easily accessible.
What costs should you consider for a Gardendreams Carport?
The investment in a Carport varies based on size, material, and design. Contact us for a non-binding quote and a tailored offer.
What roof options for Carports do we offer?
At Gardendreams, we provide an extensive selection of roof options for your Carport. In addition to the modern flat-roof Carport and the traditional gable-roof Carport, we also have the exclusive Legend Edition Carport in our range. This one stands out for its unique design and high-quality finish. Whether it's a flat roof or a gable roof, with our diverse selection, you will certainly find the right Carport for your needs.
We are always at your disposal and provide you with expert and personal advice.